Summer is a great time to keep momentum going or try something new.
HIGHLY RECOMMENDED
FLEXIBLE SCHEDULING
TRY A NEW INSTRUMENT
NEW STUDENTS WELCOME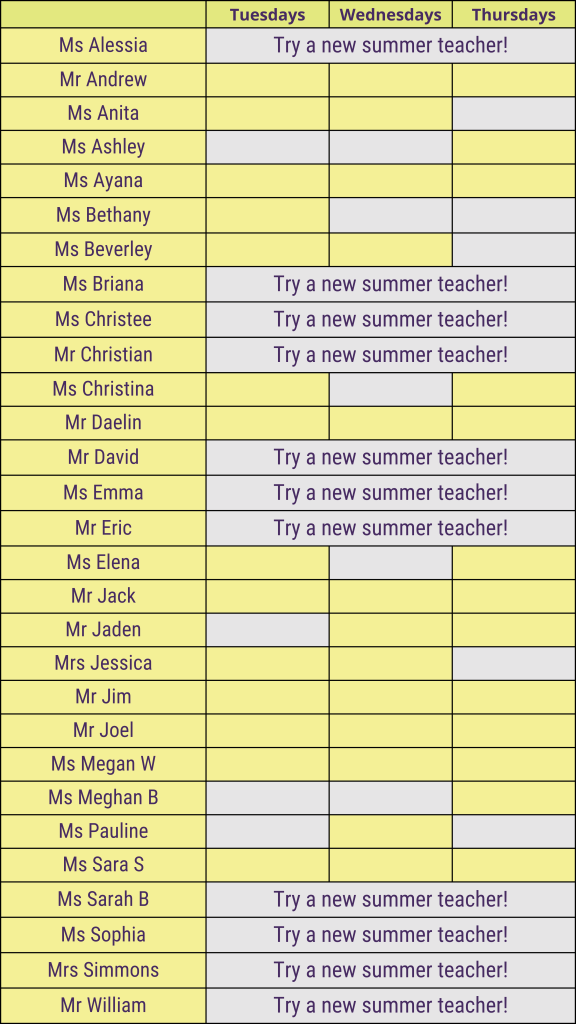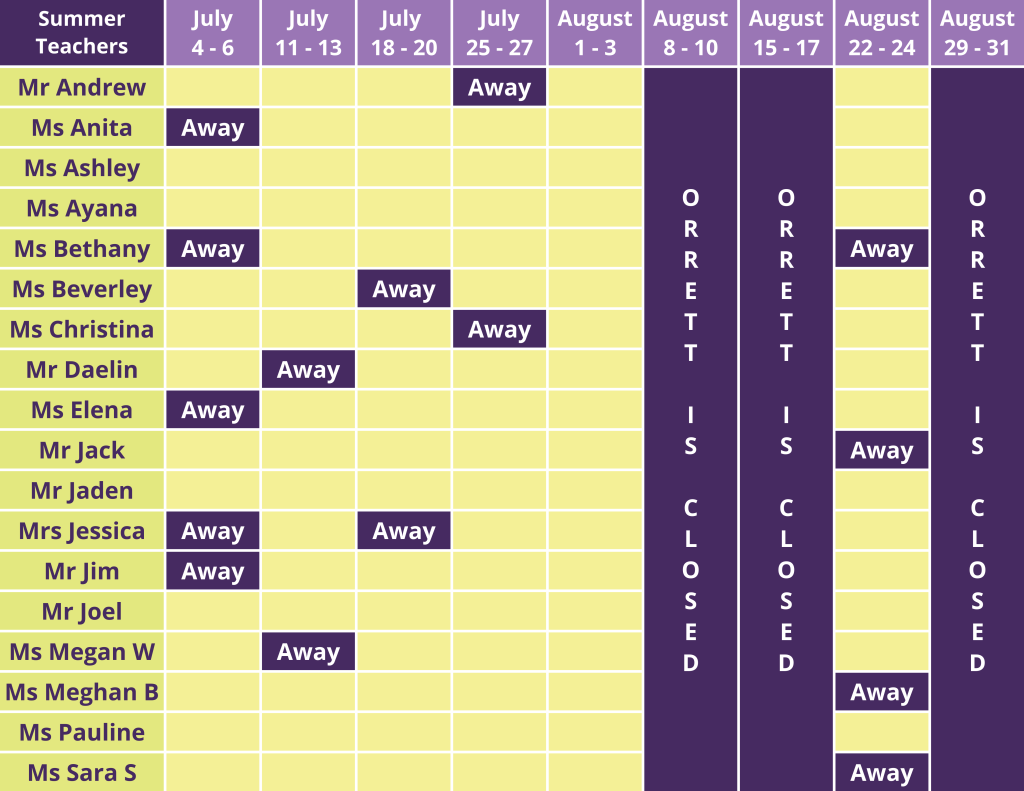 Unlike the rest of the year, summer lessons scheduling is done directly between student and teacher. Once you have enrolled, your teacher will be in touch to schedule the lessons. *Please note, you may not hear from them for a little while as they gather their student list.