SOUNDFEST23 Registration (NOW FULL!, tickets are still available, click "Buy Tickets" at the bottom of page to access the form)
We are thrilled to once again host SOUNDFEST at the gorgeous Assembly Hall (at Kipling and Lakeshore) with plenty of parking and it is wheelchair accessible.
---
WHAT is SOUNDFEST?
It is our annual big recital and opportunity for ALL students (regardless of age or ability) to perform on a big stage at a beautiful venue. The atmosphere is warm and positive and we really encourage all students to participate.
---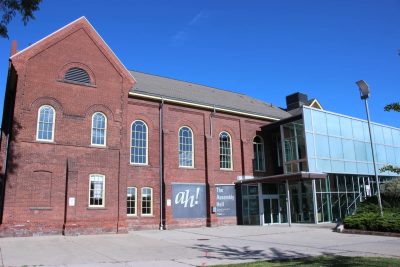 ---
Still have questions? Check out our FAQ page by clicking the button below
---
We understand that you may have multiple children AND / OR classes with us. That is why each show has a variety of teacher options (to help with scheduling and to create an inspiring variety in each show) and also our guest tickets are good for ALL shows (to help lower costs for families). Hopefully this allows you to schedule something that works for your family. The registration form will prompt you to choose one of shows in which your teacher(s) is present. We cannot make any exceptions to this rule and understand that this may mean you will need to attend multiple shows. Each concert is a compromise between variety/scheduling and length, ensuring each show is under 2 hours.
Please use the schedules below to plan your SOUNDFEST23 performance(s)!
---
Friday June 9 – Musical Theatre ONLY
***Group performances are FOR REFERENCE ONLY Please do not register for a group class***
5:00 PM

7:00 PM
Ms Beverley – Jr. Musical Theatre
(Monday Class)
Ms Beverley – Int. Musical Theatre
(Thursday Class)
Ms Beverley – Jr. Musical Theatre
(Thursday Class)
Ms Christee – Int. Musical Theatre
(Wednesday Class)
Ms Christina – Jr. Musical Theatre
(Tuesday Class)
Ms Emma – Int. Musical Theatre
(Tuesday Class)
Finale
Ms Christee – Sr. Musical Theatre
(Wednesday Class)
Finale
---
Saturday June 10
***Group performances are FOR REFERENCE ONLY Please do not register for a group class***
| | | |
| --- | --- | --- |
| 12:30 PM | 3:00 PM | 5:30 PM |
| Mr Joel | Mr Joel | Mr Jaden |
| Mrs Jessica | Mr Jaden | Ms Beverley |
| Mr David | Mr David | Mr David |
| Ms Elena | Ms Megan W | Ms Megan W |
| Ms Megan W | | Ms Emma |
| | | Ms Pauline |
| Group | Group | Group |
| Joel's Jr. HPP | Joel's Inter. Pop Band | Pauline's Jr. HPP |
| Joel's Beg. Pop Band | Joel's Sr. HPP Gr1 | Drama Club |
---
Sunday June 11
***Group performances are FOR REFERENCE ONLY Please do not register for a group class***
10:00 AM


*short show*

11:30 AM

2:00 PM
4:30 PM
Mr William
Mr William
Ms Ashley
Ms Ashley
Ms Sara S
Ms Sara S
Mr Joel
Ms Emma
Ms Christina
Ms Christina
Ms Christina
Mr Jim
Ms Pauline
Mr Jim
Mr Jim
Ms Beverley
Ms Pauline
Ms Beverley
Mrs Jessica
Ms Beverley
Mrs Jessica
Mr Andrew

Group

Group

Group

Group

Steps to Music
Jim's Adv. Rock Band
Jim's Inter. Rock Band
Andrew's Jr. HPP
Joel's Sr. HPP Gr2
---
Saturday June 17
***Group performances are FOR REFERENCE ONLY Please do not register for a group class***
| | |
| --- | --- |
| 1:30 PM | 4:00 PM |
| Ms Sophia | Ms Sophia |
| Ms Sarah B | Mrs Simmons |
| Ms Briana | Ms Alessia |
| Mr Christian | Mr Christian |
| Mr Eric | Mr Eric |
| Ms Anita | Mr Jim |
| Ms Alessia | Ms Ashley |
| Mr Jaden | |
| Group | Group |
| Intermediate Pop Choir | Jim's Jr. HPP |
| Junior Pop Choir | |
| Adult Guitar Circle | |
---
Sunday June 18
***Group performances are FOR REFERENCE ONLY Please do not register for a group class***
| | | |
| --- | --- | --- |
| 11:00 AM | 1:30 PM | 4:00 PM |
| Ms Christee | Ms Christee | Ms Christee |
| Ms Meghan B | Ms Meghan B | Ms Meghan B |
| Ms Pauline | Mr Jack | Mr Jack |
| Mr Andrew | Mr Jim | Mr Jim |
| Ms Emma | Ms Emma | Mr Andrew |
| Mr Daelin | | |
| Ms Ayana | | |
| Group | Group | Group |
| Pauline's Sr. HPP | Jim Inter. Pop Band | Jim's Sr. HPP Gr2 |
| | Jim's Sr. HPP Gr1 | |
---
SOUNDFEST23 IS FULL PLEASE CONTACT US TO BE PUT ON THE WAITING LIST
email – hello@orrettmusicacademy.com
call – 416-253-5540
---